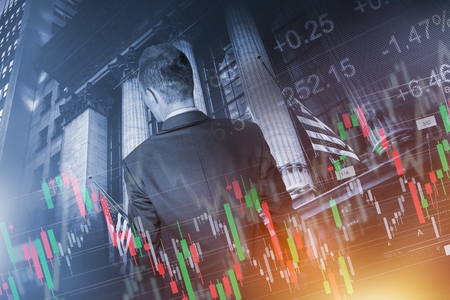 There are thousands of Americans earning a living every day by day trading. That might lead you to believe that you, too, can turn yourself into a day trader. You can, but before you get started, it's important for you to make the proper preparations. You should take the time to learn some tips that will increase your chances of succeeding as a day trader. Check out a few of those tips below.
Realize what you're getting involved in from the beginning
From the outside looking in, day trading looks easy enough. But to be a successful day trader, you pretty much need to eat, sleep, and breathe the business. You're not going to be collecting a regular paycheck, but day trading will, in a lot of ways, function like a full-time job. You won't be able to arbitrarily take off days or show up unprepared when it comes time to make trades.
Create a trading plan…and stick to it
If you attempt to enter the world of day trading without a strategy, you're probably going to fail. You need to come up with a trading plan that lays out how you're going to manage your money and when you're going to buy and sell. The goal should be to minimize the risk that you take on while still giving yourself a chance to make money in both the short and long term.
Use technology to monitor the market
As recently as just 20 years ago, it wasn't easy for the average person to monitor the market in real time. But today, smartphones, tablets, laptops, and charting platforms have made it easier than ever to keep a close eye on the market at all times. You can also take advantage of other forms of technology to give yourself a leg up on the other day traders out there.
Don't risk more money than you can afford to lose
The money that you risk as a day trader should not be money that you need for, say, your child's college tuition or the house that you and your spouse have been saving up to buy. It should be money that you can afford to lose if it comes to that. You'll obviously want to do everything in your power to avoid losing money. But if it does happen, you don't want it to be money you had earmarked for something else.
In addition to keeping these tips in mind, new day traders should also educate themselves on the tax implications of trading. Trader's Accounting can provide you with trader tax preparation services if you're new to trading. We can also speak with you about how taxes are going to affect you as a trader. Contact us today for more information!
http://ec2-44-236-220-125.us-west-2.compute.amazonaws.com/wp-content/uploads/2018/12/Four-Tips-for-Succeeding-as-a-New-Trader.jpg
300
450
Traders Accounting
//tradersaccounting.com/wp-content/uploads/2016/06/traders-accounting-logo-final-1030x326.jpg
Traders Accounting
2018-12-28 19:09:32
2019-02-07 14:48:11
Four Tips for Succeeding as a New Trader